Stories about 'Abdu'l-Bahá
Witnessing the power and majesty of the Center of the Covenant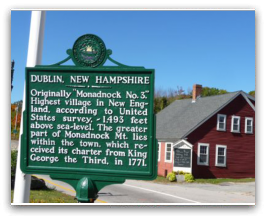 This Sunday 'Abdu'l-Bahá spoke in the Unitarian Church. He spoke for 50 minutes, most unusual. Yet the people were motionless, so great was the power of His word. I have never seen Him look as He did nor have I ever been so impressed, except for that brief moment at Haifa. I spoke to Dr. Fareed about it asked if he had ever seen 'Abdu'l-Bahá as He appeared today. He said: "Once before in Chicago when He was speaking in a church." I asked what it was, and he replied, "It was Ecstasy." I hope I shall never forget Him as He looked this day!
Jeffrey Boy said: "The service was too long, but 'Abdu'l-Bahá was not too long."
Mrs. Pumpelly sent for us at 1:30 to dine, or lunch. I hope I may never forget the lesson taught there as well as at the church! Daisy and the eldest daughter of Charlotte came back with us and Mr. and Mrs. Edward B. Kinney were here. Mr. Kinney chanted for 'Abdu'l-Bahá. He spent the night at the Wilcox Inn.