Stories about 'Abdu'l-Bahá
Visiting with Parsons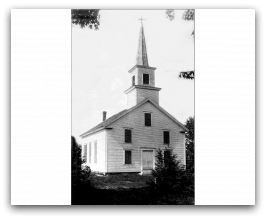 'Abdu'l-Bahá came here this morning in Mrs. Tatum's motor, which returned to take her and the others away. He spent some time with me, Mirza Sohrab translating. Then Jeffrey came and we walked about, going to Nina's place to show the view. He sat down and enjoyed the distant Eastern hills. Mlle. dAspe was on the veranda 2nd story and He called out to her a very joyous "Good morning." Shortly she came to join us, and had a little conversation, Mirza Sohrab translating into French.
Jeffrey and I continued the walk with Him to His house. On the way we met Miss True who was driving over to see Him. Mrs. Meredith found my Visitors' book in which He wrote. More photographs were given me of Him. And, after an amusing little scene in which He told me to sit on the lower part of Jeffrey's shatner chair — which I did –Jeffrey and I walked home.
I came home from the Club with Lily and Frank Jencks, Sue Brune's daughter, Randall, and Elizabeth Jencks and Cabot. Miss Randall wished to hear 'Abdu'l-Bahá so they — the Jencks — stayed. The talk was beautiful, as usua1. 'Abdu'l-Bahá spends night at Wilcox Inn.