Stories about 'Abdu'l-Bahá
"Man becomes human only through spiritual life …"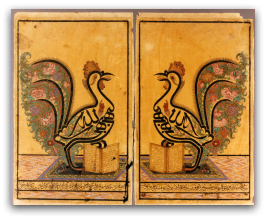 The Master gave a short address at a public meeting on the subject of spiritual life:
We aspire to find true human beings in this world. Man becomes human only through spiritual life, and the foundation of such a life is made up of heavenly perfections, divine attributes, service to humanity, eagerness to receive eternal bounties, praiseworthy morals, unity, love of God, wisdom and knowledge of God. If the aim were this physical life only, then this creation would be in vain and men would not have more honor or be nobler than other creatures. The greatest of sensual pleasures, beauty of appearance and freedom are found among the animals.

Birds excel all in sensual pleasures, for they build nests on the loftiest branches and breathe the purest air. All seeds and fruit are their property. Limpid streams, charming plains, beautiful fields, verdant hills, green valleys, exquisite gardens and lovely flowers are all for their pleasure and happiness. They have no grief, regrets, aspirations, ambitions, quarrels, contentions, wars or massacres. If the purpose of existence is sensual life and pleasures, then animal and man are equal. Happiness and pleasure are rather the possession of the bird and not those of distressed and sorrowful men.