Stories about 'Abdu'l-Bahá
Mahmud: May 9 – Washington Ministers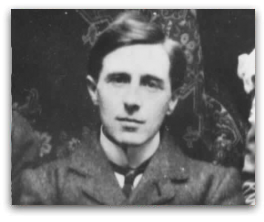 There was a continuous going and coming of visitors at the Master's house from morning until noon. 'Abdu'l-Bahá had lunch at Mrs Parsons's, where in the afternoon He received many people. In the evening He addressed a well-attended meeting, speaking on the principles and tenets of the Faith and counseling the friends to pay no attention to those who objected to the Cause. As the fame of 'Abdu'l-Bahá and the Cause spread, certain narrow-minded ministers had, out of jealously, raised their voices in opposition. At the end of the meeting the Master said:
Although I pay great respect to the feelings of people in order that they may not run away or make the least objection, yet the religious ministers of Washington have denounced us.
Then He said:
The denunciation by the leaders of religion is a proof of the greatness and influence of the Cause because no one pays any attention to something insignificant.
Today various clergymen invited the Master to honor their churches by addressing their congregations. He told them that He was unable to accept because He had limited time but that He would be returning to Washington DC.