Stories about 'Abdu'l-Bahá
Mahmud: May 2 — Souls Possess Two Types of Capacity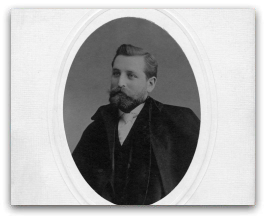 From morning until noon 'Abdu'l-Bahá received successive waves of visitors, both friends and inquirers, in His private room. When the numbers grew too large, He went into the outer room and spoke to the visitors about unity, fellowship and the importance of overcoming hatred and enmity. He began by saying:
The object of my undertaking such a long journey with all its inconveniences has been to bring about spiritual illumination in the Occident, for the Occident has great capacity and its people are less fettered by vain imaginings and imitations. Lofty ideals find a quick acceptance among them and today the loftiest ideal of all is devotion to the unity of mankind and universal peace.
In the afternoon there were two public meetings at the LaSalle Hotel. One was for the Federation of Women's Clubs and the other for the Unitarian congregation. 'Abdu'l-Bahá's first talk was on education and the rights of women and in the latter He spoke about human powers and gave proofs of the existence of God. Both talks were so impressive, charming and attractive that all the friends from the East and West offered thanks and glorification to the Abha Kingdom, with smiles on their faces that were like roses in bloom.
Back at the Plaza Hotel, 'Abdu'l-Bahá responded to questions about the differences in capacities and talents among people, saying:
Souls possess two types of capacity: one is derived from innate powers and the other is acquired through the education imparted by the Teacher of the world of humanity. The development of innate capacity is completely dependent on education and on man's own exertions. In other words, innate capacity is not realized without education and exertion on the part of man and its perfection demands effort and training.
Question: 'How should one associate with people of bad character?' 'Abdu'l-Bahá replied:
This, too, has two aspects. There are certain evils whose consequences affect the doer only and do not extend to others. Of course, with discretion and tact, we must try to warn and educate wrongdoers. They are sick; we must bring healing to them. But there are actions which are injurious to others. Association with persons who commit such deeds leads to a deterioration of morals and therefore to mingle with them is not advisable, except for persons of perfect integrity, who can also impart education. They should be exhorted to exert themselves to modify their morals and refine their behavior. The public should be protected from such harmful conduct by the institutions which administer justice. Thus, in the Tablets of the Blessed Beauty, although He commends association with people of all religions and races, He also forbids fellowship with the wicked, admonishing us to shun the people of negation and denial.
Several learned men, scientists, engineers and government officials visited 'Abdu'l-Bahá today.