Stories about 'Abdu'l-Bahá
Revealing Tablets for believers in California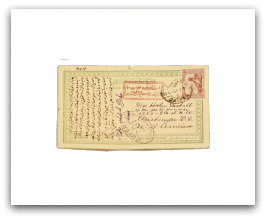 Some Tablets were revealed for friends in California, consoling them because of their separation from Him since He was not traveling to that state at the present time. Most of the friends on the West Coast of America had not yet had the honor to see Him. When they learned of His intention, they were saddened and sent telegrams begging Him to visit their state.
Today, at the invitation of Juliet Thompson, 'Abdu'l-Bahá went to a museum near His house. On the first floor there were statues, figures of animals and a collection of relics of early American civilization. On observing these objects, 'Abdu'l-Bahá said, 'From these things it appears that America had a great civilization in ancient times.'
In the evening, He spoke to a large number of friends and seekers at His home about detachment from physical desires and the attainment of everlasting life. Everyone was delighted.