Stories about 'Abdu'l-Bahá
Expounding the Teachings at a high school in Berkeley and Open Forum in San Francisco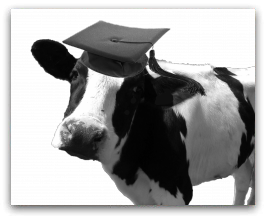 In addition to the gatherings of the friends at the Master's residence, there were also meetings outside, which demonstrates the grandeur and power of the Centre of the Covenant. One took place at a high school in Berkeley where the Master spoke on the reality of God and the proofs of the revelation of the Manifestations and their teachings. Many from the area were enthused with His talk and came afterwards to receive illumination from Him.
Another meeting was held at the Open Forum in San Francisco. Although the audience was composed mostly of philosophers and professors, they were all humbled by the talk. The Master's profound words contrasted the philosophy of the East with that of the West, elucidated the power beyond nature and explained the inherent distinction between mankind and other creatures. He concluded with the assertion that if philosophers believed that the highest perfection was not to believe in abstract and spiritual truth, it would be preferable to go to the cow, who, without any formal training, already had this attribute.
[Excerpt from the Promulgation of the Universal Peace]:
Strange indeed that after twenty years training in colleges and universities man should reach such a station wherein he will deny the existence of the ideal or that which is not perceptible to the senses. Have you ever stopped to think that the animal already has graduated from such a university? Have you ever realized that the cow is already a professor emeritus of that university? For the cow without hard labor and study is already a philosopher of the superlative degree in the school of nature. The cow denies everything that is not tangible, saying, "I can see! I can eat! Therefore, I believe only in that which is tangible!"

Then why should we go to the colleges? Let us go to the cow.
When the Master uttered these words, everyone burst into laughter. This kind of humor, delivered in such a light-hearted manner, is popular and accepted by the Americans and so brought smiles and joy to the audience. At the conclusion of the Master's talk, when a philosopher stood up, several were heard to say to one another that the cow takes the lead in not believing in intellectual thought. The result was that everyone, even the philosophers, bore witness to the might of the divine teachings and influence of the words of 'Abdu'l-Bahá. Indeed, the Master's address provided a perfect and decisive proof for such people.