Stories about 'Abdu'l-Bahá
Examples of 'Abdu'l-Bahá's gentleness and kindness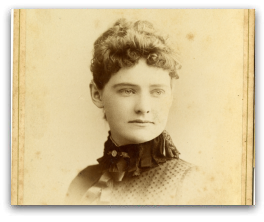 I called on Mrs. Emogene Hoagg and her friend after lunching with Miss Gladys Thayer. They were out but soon after I reached home it began to rain and as they were passing here on foot, Mr. Parsons asked them to come in. I ordered the carriage and took them home and then went to get 'Abdu'l-Bahá to go to the station where I was to meet Mrs. Ford. Mr. and Mrs. Hannen and a friend also arrived.
'Abdu'l-Bahá asked me to go to the Wilcox Inn where He wished to call on these ladies. Mirza Valiyu'llah was also with us, and after the visit he gave for 'Abdu'l-Bahá a present of money to the man at the door. We reached the station early and walked about for some time. 'Abdu'l-Bahá surprised two or three little boys, by giving them silver pieces. Mr. and Mrs. Hannen and friend, also Mirza Valiyu'llah Khan, went to the lower inn by stage, and I left 'Abdu'l-Bahá there to make them a visit.
Later He stopped at our house on His way home to ask when I was expecting Him tomorrow, as it had not been quite understood. I told Him about the luncheon at 1:30 and the talk at five. Going to the station He said that people in the future, will come from all parts of the world to see "DaySpring" where "the Master lived." Also He said my family, He hoped, would own all the country about here. I asked where the present owners would live and he said: "Somewhere else." He spoke a little English on the way home, and said to me of Mrs. Bettina Ford "Lady good."
I said on the way to the station: "Mrs. Ford is a great friend of mine, so please care for her."
He told me Jeffrey Boy had written to Him, and that He had written a reply. I asked if it was in His own hand and He answered: "No, but I will write myself." I begged Him to send this letter and later if Jeffrey was a very good boy He could then write him in His own hand, but He said that He would do so now. How kind He is! How gentle! He teaches lessons every minute. Jeffrey Man took the mail down and 'Abdu'l-Bahá insisted upon leaving the table and talking to him.
Jeffrey told me about it when I returned, saying: "He is a dear old gentleman."