Stories about 'Abdu'l-Bahá
'Abdu'l-Bahá explained a method of taxation which would produce peace and plenty for all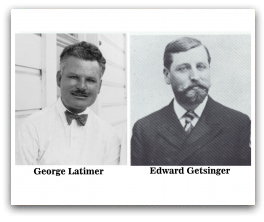 I felt that I had to call on the Perkins and Wards this afternoon, and went out early. I thought I was getting home before five, but I found many people had arrived to hear 'Abdu'l-Bahá and that He was speaking. The talk was most interesting, as always. The kind of taxation which would produce peace and plenty for all, was clearly explained. Many questions were asked. We had tea after the talk was over. When they had left, I asked 'Abdu'l-Bahá if He found the people interested.
Answer: "They are very much alive."
Such a good distinction that answer made between those who are truly searching for truth and those who merely want to know about things and thoughts! Then He said: "In this country an old maid of eighty will want to know all about politics." In other countries this would not be so, but here, 'Abdu'l-Bahá finds, everyone wants to know about everything.
I had the carriage come to take Him for a drive, and young Mr. George Latimer who has come from the far West to see Him, went with Him. Also Dr. Getsinger. 'Abdu'l-Bahá had the young man told that he was to stay with Him, and that they would go to the hotel to get his luggage.
This afternoon 'Abdu'l-Bahá made a wonderful picture as He sat against the bright red curtains with His black coat and snow white turban. He said after the people left: "Do these people live each in his own house and spend their evenings there?" I answered that they sometimes dined together and lunched together.