Stories about 'Abdu'l-Bahá
'Abdu'l-Bahá delays departure from Cincinnati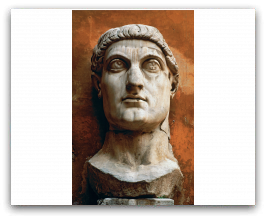 Although the Master had planned to leave in the morning, the crowd of seekers and the attraction of the friends caused Him to prolong His stay until noon. Today He spoke about the Universal House of Justice and the International Parliament of man, where representatives from all the parliaments of the world will resolve conflicts between nations, such as that in the Balkans. This organization will cure the chronic diseases of the nations.
He then gave an account of how Constantine embraced Christianity and came under the shelter of Christ. He said, 'Although he wore a crown as a monarch, yet he had to offer his all to the Son of Mary.' He spoke at length on such topics until He was tired. Then the friends invited Him for a drive through the public parks.
At noon the Master left for Washington DC. At the time of departure, the friends were happy as they recalled their visit and reunion with Him but wept because of His departure from their midst. These opposites, happiness and sorrow, like heat and cold, were both felt and seen.