Stories about 'Abdu'l-Bahá
Which automobile should take the Master back to Minneapolis?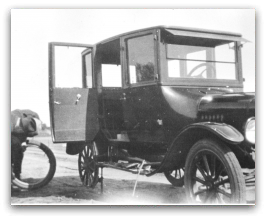 When it was time to leave two automobiles were at the door. One belonged to some enthusiastic women who were new to the Cause. The Master sat in their automobile. Then Dr. Woolson came out to say that the automobile meant for the Master was the other one. The Master then went to that automobile and they drove to Minneapolis at full speed to attend the meeting being held in the evening at Mr. Hall's home. The other automobile did not reach its destination and it was later learned than it had broken down on the way and that the women had had to make other arrangements. Because they arrived late, they had the honor of having dinner with the Master.