Stories about 'Abdu'l-Bahá
Very dignified and respectful introduction of the Master by the pastor of the Unitarian Church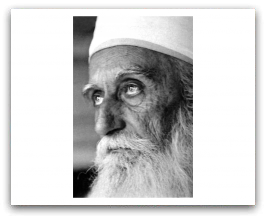 When the carriage arrived, the pastor, who had been waiting at the entrance, came forward, took the Master's arm with the utmost reverence and courtesy, led him to the pulpit and offered Him his own chair. After the music, the pastor stood and read verses from the Book of Isaiah which allude to the appearance of a promised one from the East. Everyone listened with rapt attention to these verses and felt that they had been specifically written for this day.
In introducing the Master, the pastor said:
We are honored today with the presence of the Prophet of Peace whose message is the Message of God. God has raised Him to exterminate war and bloodshed. His presence in this church is the cause of eternal honor and the fulfillment of our long-cherished hopes and desires. He is the sign of love among the people and the promoter of oneness and brotherhood among the sons of men. His object is to free people from the shackles of imitation and to unfurl the banner of the oneness of humanity. He is the temple of kindness, the possessor of the greatest news, the inspirer of the new thoughts and the expounder of the happiness of this great cycle. Although He has suffered violence and affliction for many years and has seen persecutions, His spiritual power is still flowing like the water of life. Although His body has felt the cross, yet His spirit, which is life-giving, has not been crucified. He has journeyed by land and sea to come to these western countries. We extend Him a sincere welcome and offer the incense of gratitude for His teachings which are the cause of the recovery of hearts and are the source of eternal blessings and happiness. Now His Holiness 'Abdu'l-Bahá will speak to you.