Stories about 'Abdu'l-Bahá
As the time of departure from Los Angeles grew near many people wanted to see the Master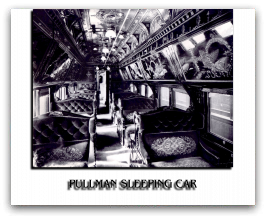 From morning until noon all the rooms in the Master's suite were filled with people. Even the corridor was filled. The Master moved among the crowd, sometimes in the rooms and sometimes in the corridor, instructing the assemblage in the divine teachings, persuading them to serve the cause of universal peace and encouraging them to develop divine virtues and heavenly perfections in themselves.
When the people were told the Master was leaving, they became saddened and expressed their deep sorrow. Some churches and clubs sent messages inviting the Master to prolong His stay and to speak before their audiences. He was unable to accept their invitations and responded: 'I have no time, as I must return soon to the East. Nonetheless, I have great love and attachment for each one of you.'
With great eagerness, friends both old and new brought their children to meet 'Abdu'l-Bahá and to receive His blessings and protection…
When the Master reached the railway station, it was learned that Mrs. Goodall, without telling us, had secured pullman reservations for everyone. Although the Master had a comfortable berth in the train, He was so tired He could not sleep.