Stories about 'Abdu'l-Bahá
Spiritual capacity of the Americans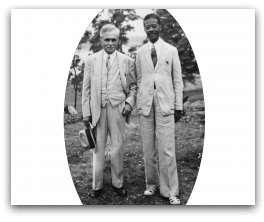 Today the Master's public address concerned the spiritual capacity of the Americans. He said:
Although they are engrossed in material civilization and physical pursuits, still, unlike people in some European countries, they are not wholly devoid of spiritual susceptibilities. They are seekers and desire to investigate reality. They wish for peace and tranquillity and they desire fellowship and love among humanity.
In the evening He expressed His happiness at the spirituality and services of the friends in their efforts to diffuse the fragrances of God.