Stories about 'Abdu'l-Bahá
Meeting with some professors and clergymen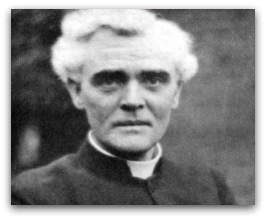 The morning was cloudy and rainy. At the hotel the Master was presented with some newspaper articles reporting last night's meeting and giving an account of His talk. Dr Farid arrived today from Boston to join us. As some professors and clergymen had come by to visit the Master, He spoke to them on the relationship of human souls, universal peace and the harm caused by prejudices. His words were particularly enjoyed by the professors from the university and the ministers showed their humility. After giving a detailed description of the teachings of the Supreme Pen, He said:
This is the purpose of the people of Bahá. Would you not like to serve such an ideal? I hope you will put forth effort in this direction so that the world of men may find real unity, become released from prejudice and be freed from war and bloodshed. Our efforts are for this. Bahá'u'lláh has opened a broad vista to humanity. For instance, when the people of different religions, races and nations were reviling each other, He addressed the people of the world saying, 'O people! Ye are the fruits of one tree and the leaves of one branch.'
The minister from the black church extended an invitation to the Master to speak at his church. Because of the lack of time, the Master gave His apologies. Although the Master had intended to stay in Montreal for only two or three days, His visit had lengthened into a week. The fame of the Master had spread throughout the vicinity. Newspapers printed accounts of the meetings and many of the tributes to 'Abdu'l-Bahá. The Master had requested copies of the news stories to be sent to the friends in the East. The response was so generous that one room was completely filled.