Stories about 'Abdu'l-Bahá
Meeting physically vs. "spiritual nearness"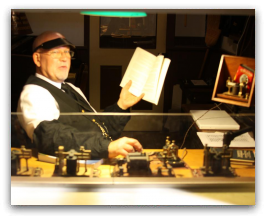 At the time of His departure for Los Angeles, He said to the friends from Portland and Seattle who had begged Him to come to their cities:
Send my love and good wishes to all the friends in Portland and Seattle and tell them that I am always with them. Meeting physically is as nothing compared with spiritual bonds. What is important is spiritual nearness.
When the message of the Master reached those eager friends, they telegraphed their acquiescence and instead requested permission to visit Him. They arrived during the last days of His stay in San Francisco and attained the blessing of His presence, their eyes ever filled with tears and their hearts burning with the fire of love at their nearness to the Master.