Stories about 'Abdu'l-Bahá
The Master took periodic short breaks to rest in nearby gardens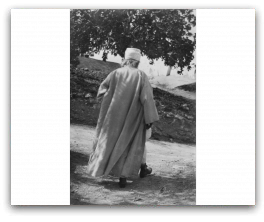 In the morning the Master was occupied revealing Tablets in answer to letters from the believers. He permitted some friends and newcomers to interview Him in His own room. When the visitors grew too numerous, He appeared in the gathering and showered love and kindness upon all.
Whenever the Master became tired, He would go alone to the nearby gardens along the bank of the river to rest. He said, 'When I am alone, I do not talk, my mind is not busy and I can rest a little. But when I am not alone I must speak; I perspire and feel exhausted.'
These were the final days of His stay in America and there was a great rush of visitors. There was not one moment when people were not present.