Stories about 'Abdu'l-Bahá
Many came to see the Master from all walks of life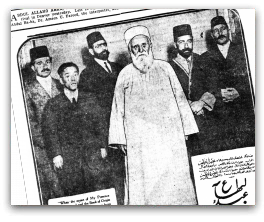 There was a rush of people from early morning until noon. Friends, seekers, professors, clergymen and philosophers all came to see Him. They each raised questions and were filled with joy on hearing the Master's words.
He was invited by some clergymen to speak in their churches. He tendered His regrets, saying, 'My stay here is brief.'
Today the newspapers published 'Abdu'l-Bahá's picture along with those of His companions, as well as articles describing His talks.