Stories about 'Abdu'l-Bahá
Mahmud: June 6 – The power of Bahá'u'lláh has created an affinity in the hearts of people from East and West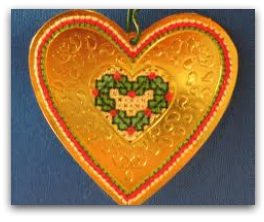 In the morning, a group of the friends gathered in the Master's residence. He spoke to them about the Unity Club's children's event, explaining divine education and morals. He then went to Mrs. Newton's home in Brooklyn. The servants of 'Abdu'l-Bahá were also invited to accompany Him for lunch at the home of Mrs. Newton and Mrs. Rivers.
Today a new guest came from the East to see the Master and to be in His presence, Mirza 'Ali-Akbar Nakhjavani. At the table the Master asked him about conditions in the East. 'Abdu'l-Bahá gave a brief discourse at the table:
Nothing in the world of existence is greater than such gatherings as these because they have been called solely for the love of God. Observe with what love people from the East are seated at the same table with people from the West. Such love and unity were previously impossible. The power of Bahá'u'lláh has created an affinity in these hearts and has drawn these souls under the canopy of one Word. No family ever gathers with such love and associates with such happiness and joy. It is through the divine power and through the potency of the Word of God that we are assembled here with such gladness and delight. We are turned towards the Abha Kingdom and like the plants of the flower garden we are swayed by the breezes of His kindness and favor. Today is a day which shall never be forgotten, for we are under the shadow of the Blessed Beauty. Our hearts are joyous with His glad tidings; we breathe the fragrant breezes of the Abha Kingdom; our ears are delighted with the divine summons, and our spirits are alive through heavenly bounties. Such a day shall never be forgotten.
In the afternoon, after a short ride in the large public park of Brooklyn, 'Abdu'l-Bahá returned to New York. A group of people had assembled at His residence to see Him. Saying that He wanted to be alone for awhile, He went to a small garden by the bank of the river near His residence. After a few minutes He returned and spoke to the friends of the heavenly melodies.