Stories about 'Abdu'l-Bahá
Mahmud: June 30 – Blessings and confirmations we receive through Bahá'u'lláh's bounty and favor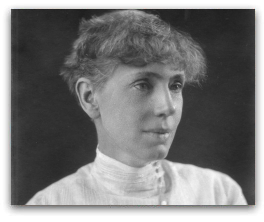 In the morning, after His obligatory prayer and supplications, the Master invited us into His presence and served us tea with His own hand. He spoke of the blessings and confirmations of the Ancient Beauty, the Greatest Name:
This help and assistance are from Him and these confirmations are through His bounty and favor; otherwise, we are nothing but weak servants. We are as reeds and all these melodies are from Him. We are ants and this dignity of Solomon is from Him. We are servants and this heavenly dominion is from Him. We must, therefore, offer our constant gratitude to Him for His favors and must join heart and soul to praise Him for His blessings.
As His home is always filled with a continuous stream of visitors, 'Abdu'l-Bahá did not accept invitations from societies or organizations to speak at public meetings. Instead He spoke to the people gathered in the evenings, gave special audiences during the day and attended to other tasks. This evening He spoke about His long stay in New York. 'As it is the meeting place of the East and the West,' He said, 'I desire to make it a center of signs, and pray that the friends may advance and gain precedence in spirituality.'
Apart from these gatherings, the Master's movements outside attract everyone and His look of favor captivates all.