Stories about 'Abdu'l-Bahá
Exhausting daily activities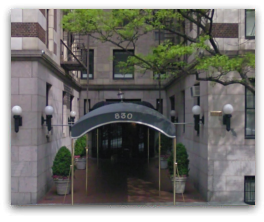 The Master returned to New York in the morning and went directly to Mrs. Zieglar's home to see her mother, who was unable to walk because of a foot ailment but who longed to see the beloved Master and attain His presence. When her desire was made known to the Master, He immediately decided to visit her. The ailing woman was very pleased and happy and found in 'Abdu'l-Bahá the fruit of her life and a feeling that she had been newly born.
When He returned to His residence the Master conversed until noon with the many seekers who had come to visit Him. Several distinguished ladies met with Him later in the afternoon at Mrs. Krug's home. He spoke to them about the education and training of women and after a period of questions and answers He left the gathering.
In the evening 'Abdu'l-Bahá's talk at the meeting at His home centered on two groups — the materialists and theists. He spoke about divine power and demonstrated its outward influence on human souls in every cycle. After the meeting other seekers arrived and remained for some time before departing.
Being in a state of great exhaustion and fatigue, the beloved Master did not take dinner but instead went directly to bed.