Stories about 'Abdu'l-Bahá
"Your pure heart is a magnet for the Divine feelings."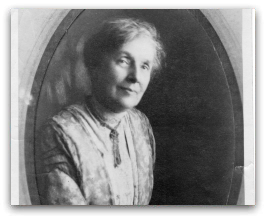 And now just a word about the morning. Georgie Ralston and Mrs. Brittingham, Lua, and I were together in the Master's room. As I sat there I felt something of the Mystery of His Divinity. The day was very hot and His sleeves were rolled up and I saw on His arms the scars of chains.
When the others left He kept me.
"I come to Your Presence, my Lord," I said, "to be cured of my spiritual ills."
"Your pure heart," the Master answered, "is a magnet for the Divine feelings."
He spoke of my mother and sent her some fruit. "Your mother," He said, "is very dear to me. You cannot imagine how I love your mother."
Then He laughed and asked: "How is Dr. Grant?"
"I don't know, my Lord. I haven't seen him. I'm afraid I hurt him the last time we met."
"What did you do?"
"I refused to go into his house with him."
"How is he with Us?"
"I don't know."
"I want to see him. Is this possible?"
"Yes, I am sure. I will telephone to him."
"Tell him I am longing to see him, longing to see him," repeated the Master smiling.
I knelt and kissed His robe, looking up so happy, so grateful, while He looked down and laughed at me.