Stories about 'Abdu'l-Bahá
Followers of all religions agree that "a mediator between the Creator and the creatures is needed."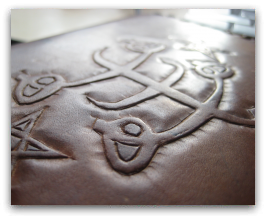 In the afternoon the Master spoke about the oneness of the fundamental truths of the religions of God and the vain imaginings and beliefs of various peoples, saying:
The foundation of all religions is one and the aim of all creeds of the world is also one. All are believers in the oneness of God. All believe that a mediator between the Creator and the creatures is needed. The question is that to the Jews Moses is the last, to the Christians it is Christ, to the Muslims it is Muhammad and to the Parsis it is Zoroaster. But their differences are only those of names.

If these names are set aside, it is evident that their aim is one. Every divine religious law was complete for its time. The renewal of the laws of God and the appearance of the Manifestations of the bounties of the Lord in each cycle are necessary. Thus the people who seek truth and inner meanings can discover the divine mysteries and become aware of the secrets of the Books of God. They know God to be the Supreme, His bounties infinite and the doors of His mercy unbarred. They believe in all the Prophets and affirm 'No difference do we make between any of them' [Qur'an 2:130]. But those who adhere to outer meanings only, who worship outer form, cling to imitations and follow their superstitions. They use the allegories set forth in the verses of God to deny the Cause of the Lord of Signs. Therefore, offer thanks to God that you have attained unto reality, have responded affirmatively to the Call of God, have given up dogmatic imitations and have become cognizant of the mystery of oneness. Offer thanks to God. Be grateful to your Lord.