Stories about 'Abdu'l-Bahá
The Bishop of Montreal, a Jewish rabbi, and the editor of an illustrated Toronto magazine came to visit the Master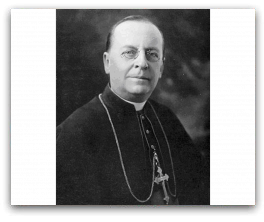 The Bishop of Montreal came to visit the Master to express his admiration and gratitude for the Master's address concerning the purpose of the appearance of Christ and the other Manifestations. He was pleased to learn about other meetings and talks. The Master said to him, 'Tonight I shall speak at the Methodist church. You may come if you wish.'
The editor of an illustrated Toronto magazine was announced. He happily recorded a detailed account of the history and teachings of the Cause. Another visitor was a Jewish rabbi who became very enthusiastic when he heard the Master's explanations.
One of 'Abdu'l-Bahá's talks today was this:
The degree to which these different denominations testify to the greatness of the Cause of God has never been seen in past history. Even socialists say that although so many philosophers have written books on economic questions, the Bahá'í Cause has the solution.