Stories about 'Abdu'l-Bahá
'Abdu'l-Bahá leaves Lincoln at 11:00 PM in the coach-seats section of the train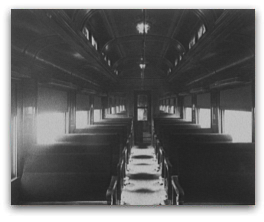 At 11:00 p.m. the train left Lincoln. His companions tried to persuade Him to take Pullman accommodation for Himself but He would not allow it, saying:
We must all be together. The only purpose of this journey is to serve the Cause of God. We have no other aim. We will all sleep in our coach seats.
He spent the night in the chair car with the rest of us, sometimes sleeping and sometimes awake. And in this way His time passed.