'Abdu'l-Bahá's travels
Inglewood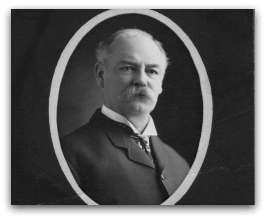 Thornton Chase, the first adherent of the Bahá'í Faith in America, died on the evening of September 30, just one day before 'Abdu'l-Bahá arrived in California, and was buried on October 4 in Inglewood Park Cemetery.
'Abdu'l-Bahá made a special trip to Los Angeles to visit Chase's grave. On 19 October, accompanied by about twenty-five Bahá'ís, He took a tram to the cemetery, walked solemnly and directly to the gravesite, and carefully covered it with flowers. He then chanted Bahá'u'lláh's Tablet of Visitation, which is recited in the Shrines of Bahá'u'lláh and the Báb, and a prayer for the departed. 'Abdu'l-Bahá reportedly praised Chase's qualities: "During his lifetime he bore many trials and vicissitudes, but he was very patient and long-suffering. He had a heart most illuminated, a spirit most rejoiced; his hope was to serve the world of humanity… ."
'Abdu'l-Bahá stated that Chase "will not be forgotten" and that his worth was not known then but would become "inestimably dear." 'Abdu'l-Bahá instructed the Bahá'ís to visit Chase's grave, to bring flowers on 'Abdu'l-Bahá's behalf, and to "have the utmost consideration for the members of his family." At the end of His visit, 'Abdu'l-Bahá knelt and kissed the grave.